clear and rejuvenate
Get to know the Technology and Science that supports ongoing clear and rejuvenated skin.
The new approach works with our skin's microbiome, utilize new ingredients that work in synergy to target the bad bacteria and leave the good bacteria alone. Skin naturally produces its own defense molecules to help regulate the microbiome and what ingredients we can use to help boost their efficacy.
Age Bright Complex help to promote clear & healthy skin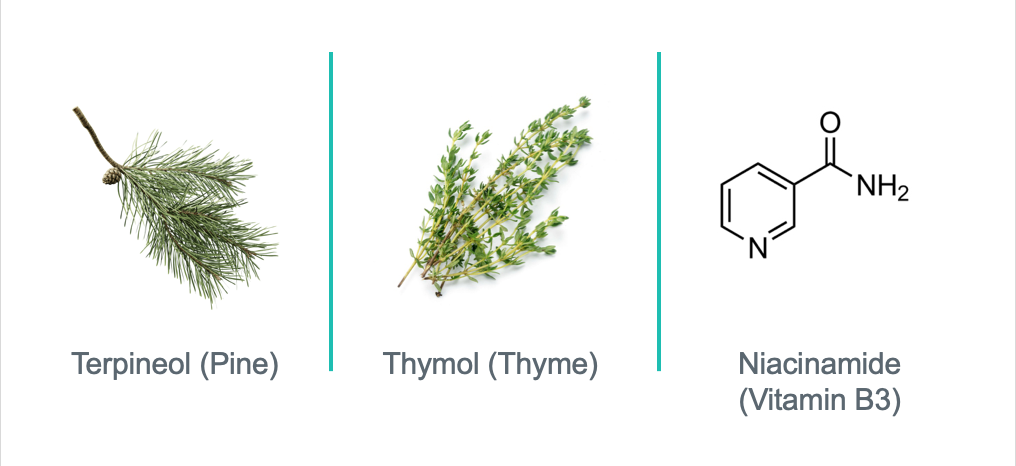 This is blend of actives and essential oils work with the skin's natural microbiome to promote clearer, brighter skin.

Terpineol (isolated from Pinus Sylvestris, or Pine Oil) and Thymol (from Thymus Vulgaris, or Thyme) together make up our patented TT technology, which helps reduce P. acnes bacteria and sebum; while Niacinamide (Vitamin B3) helps reduce visible skin aging by fading post-inflammatory hyperpigmentation. Together they work to target and kill breakout causing bacteria and activate the skin's natural defenses.
The ingredients to maintain rejuvenated skin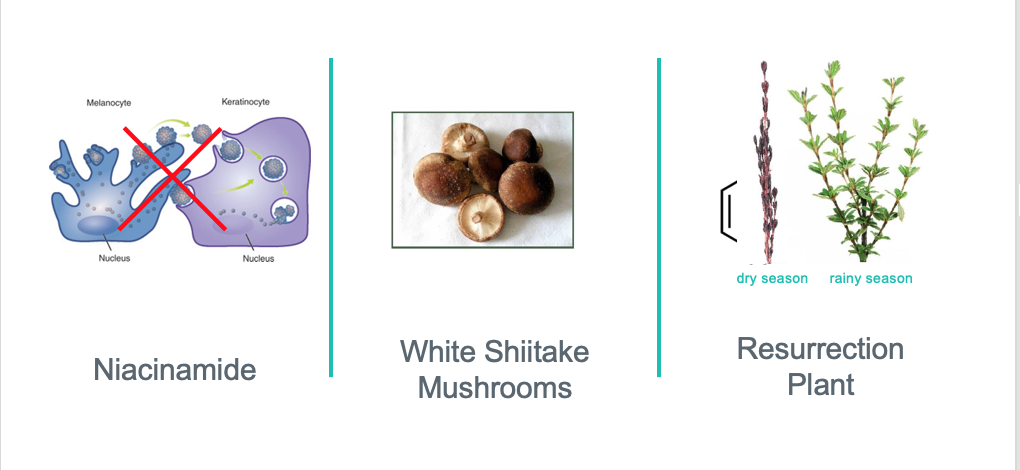 Niacinamide: in it's traditional use, helps even skin tone by inhibiting melanin transfer from melanocytes into keratinocytes.
Shiitake Mushroom: In an in vitro test, sepia melanin was mixed with Lentinus edodes (shiitake mushroom) and went through a 7 day fermentation process. There was a color improvement observed after just 4 days of fermentation. In conclusion, it helps reduces melanin, helps even skin tone by lightening age spots.
Resurrection Plant: This plant produces glyceryl glucoside which has an excellent water retention capacity and is effective at hydrating the skin.
These ingredients and technology can be found in our new #agebright, the multitasking clearing-and-brightening formulas that help accelerate skin cell turnover to combat cell accumulation and reduce breakout-causing bacteria while promoting even skin tone.